Important Factors to Consider Before Choosing a Camp for Your Kids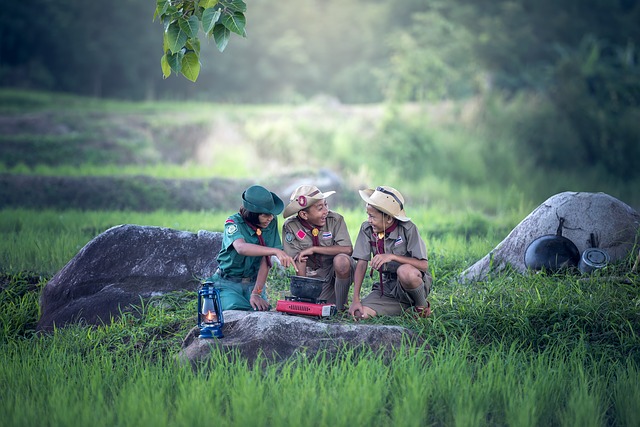 Children are occupied all year long. During the summer, however, parents often find it difficult to combine work and looking after their children. Luckily, however, they can send them to kids summer camps, where they can learn many things while also having a lot of fun. However, there are a few things to consider.
How to Decide
It is vital that your child is involved in the decision of which camp to go to. If you make these decisions for them, they are likely to not enjoy themselves as much. Get brochures and make it a family activity to look through them.
There are many different types of camps that you can consider, although they are broadly divided in traditional camps, where kids do lots of different activities, and specialized camps, which focus more on one activity. Either way, your child will benefit tremendously from going. The most common options include:
Adventure camps.
Watersport camps.
Team sports camps.
Individual sports camps.
Arts camps.
Science camps.
Religious camps.
Computer camps.
You also need to consider the type of camp in terms of the facility itself. Some of your options include:
Day camps.
Overnight camps.
All girls' camps.
All boys' camps.
Brother and sister camps.
Camps for specific age groups.
Next, you need to think about location. It is easiest to find something close to home, but of greater importance is what is actually offered. Looking into things such as:
The environment itself.
How security is organized.
What type of medical support they have.
It is usually possible to visit the camp and talk to its administration and leaders before deciding whether or not you want your child to go there. Do also discuss your child as an individual, and find out how the camp will be able to meet their personal interests and needs. Do ask about toilet, shower, and sleeping arrangements, particularly if your child will be staying overnight.
Some of other things that you must consider include:
The cost of the camp. Nonprofit camps, including religious camps, tend to be the cheapest. However, the cost should not be your main consideration.
The number of children who come to the camp.
What the staff to child ratio is.
What type of training and qualification the staff has.
Before you make your final decision, you should make sure that the camp is properly accredited. At the end of the day, you will be entrusting the life of your child to a number of complete strangers, in an environment that is alien to them. If you organize everything properly, together, you will be able to send your child there feeling good and positive, and this will rub off on them as well. Plus, this means that you increase the likelihood of your child enjoying the experience as well. As a result, they may want to return again and again!